Below you will find a list of resources I found intriguing as I read through them this summer. All resources are books that are at least fairly fresh off the press. Here's my list in no particular order.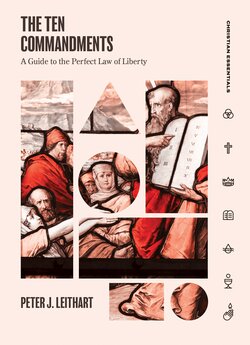 An intriguing thinker and writer, Peter Leighthart is included here for his tendency to think outside the box and write solid exposition in a creative and vibrant way. Leighthart also has grasped a robust understanding of how the Testaments relate to one another, wonderfully bringing the Ten Commandments, or Ten Words, to life. Many wonder about the significance of the Ten Words for daily living, and this is where this book comes in handy. Being that much obscurity surrounds the Ten Commandments, this is a great resource to have.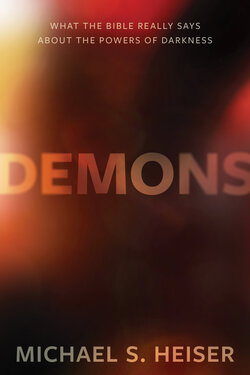 Michael Heisser has become known as a trusted guide on demons, angels, and cosmology in the world of the Bible. In this book many evangelical assumptions are challenged, and blindsides exposed. I was excited to begin reading, and equally challenged. Heisser, a creative thinker through and through, has invested years in trying to uncover a more biblical way of thinking and talking about angels, demons, and powers. This resource is relevant, balanced, and fairly accessible, and is firmly planted in the context of the Bible.
This has quickly become one of my favorite books on discipleship in modernity in general, speaking directly yet in a gracious way to our age–an age marked by hyper-individualism as well as heavy technological reliance. Here, pastor and author Jay Kim takes us on a journey revealing plenty of chinks in the armor of modern evangelicalism. As our churches reflect more and more like business models, the American dream, and an "unchecked pursuit of relevance," Kim points out that there is a better way as revealed in both the Church's history as well as in the Church's sacred Scriptures. Here is a book full of gems and sound wisdom rooted in the Bible, a book relevant to the Western Church and to American Christians in particular.
Craig Blomberg, a well-known and trusted authority in New Testament studies, has released a book delving into common objections modern people have to Christianity. A very fun read exposing common naivete, I applaud Blomberg for his readability, his balanced approach, and voice of reason. A great read and wonderful resource.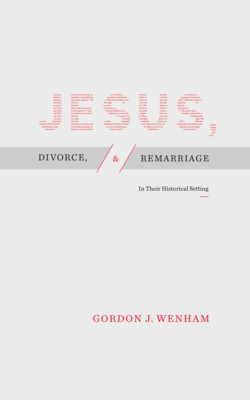 Respected Old Testament scholar Gordon Wenham has released a small book on Jesus and his sayings on marriage in context. While few topics are as unsettling as the one at hand, the author models Christ-like grace and civility throughout. For those studying both sides of the debate, get this book. Wenham leans toward a 'no remarriage after divorce' stance.
Modern Westerners tend to gravitate toward easy fixes, this being generally true in the Western church as well. Both authors avoid easy-fix answers at all costs, while honestly wrestling with various war texts and their implications. While this may leave the reader a bit uncomfortable, it is also refreshing. Full of cautious exegesis and avoiding caricaturing various viewpoints, this is an even-handed resource and the the best book on the so-called "texts of terror" that I have personally come across.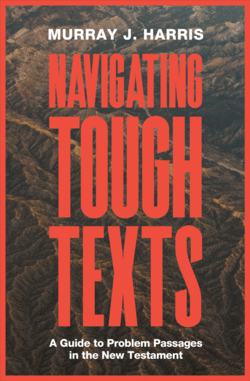 Navigating New Testament Troubling Passages
With Endorsements by Darrell Bock and Scot McKnight, the author goes through the New Testament section by section, succinctly dealing with passages of a more problematic nature, as well as passages which can be easily misunderstood and misapplied. Much ground is covered in this new release, making it a great companion to the New Testament.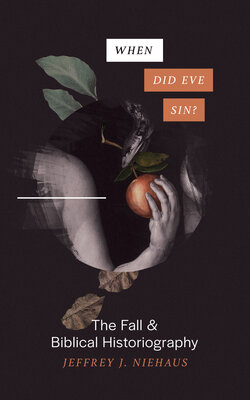 The author takes his time exploring all possibilities in regards to when Eve (officially?) sinned. He finds trouble with and rejects the quite common notion that Eve misunderstood God's Word and deformed it by adding to it. This view is espoused often from both pulpits and pens: that Eve added to God's Word when saying to the serpent, "we're not to touch the tree." The author argues that the Bible does not hold Eve's response to the serpent against her. For those interested in the study of Eden, this is an intriguing book with a "look under every stone" approach.
Runner Up:
As a mild fan of C.S. Lewis, I was excited when I found out Eerdmans would release a new edition of Lewis' take on John Bunyan's classic. This edition is filled with helpful notes which help the reader better understand some of Lewis' take. In this spin-off, Lewis stresses the error–and our tendency–of reducing discipleship to behavior modification or mere rule-keeping. We complicate Christianity and often obscure it, and Lewis' pen can be a guide for many in this regard. Lewis' work here is intriguing and imaginative, though this is definitely no "Screwtape Letters" and can read a bit dry. I recommend this to C.S. Lewis fans because of Lewis' uncanny ability of dealing with weighty things, like discipleship, in the context of fiction.